"Girls and ICT are Game Changers Amidst the Pandemic and Other Crises"
Are you an Indonesian girl or young woman of 14-to-24 year-old? If so, share your winning idea with us and get a chance to win this competition!
International Telecommunications Union (ITU), UNRCO in Indonesia are collaborating with U-INSPIRE1 Indonesia, BNPB, U-Report Indonesia to organise a Blog Writing Competition, building on the worldwide International Girls in ICT Day celebration every year on the fourth Thursday of April, 22 April, which this year is also the 10th anniversary of the initiative.
We are looking for your most inventive ideas, high quality writing, and innovative solutions to engage and express your views and opinions in various online platforms including personal blogs and in social media. We want your creativity!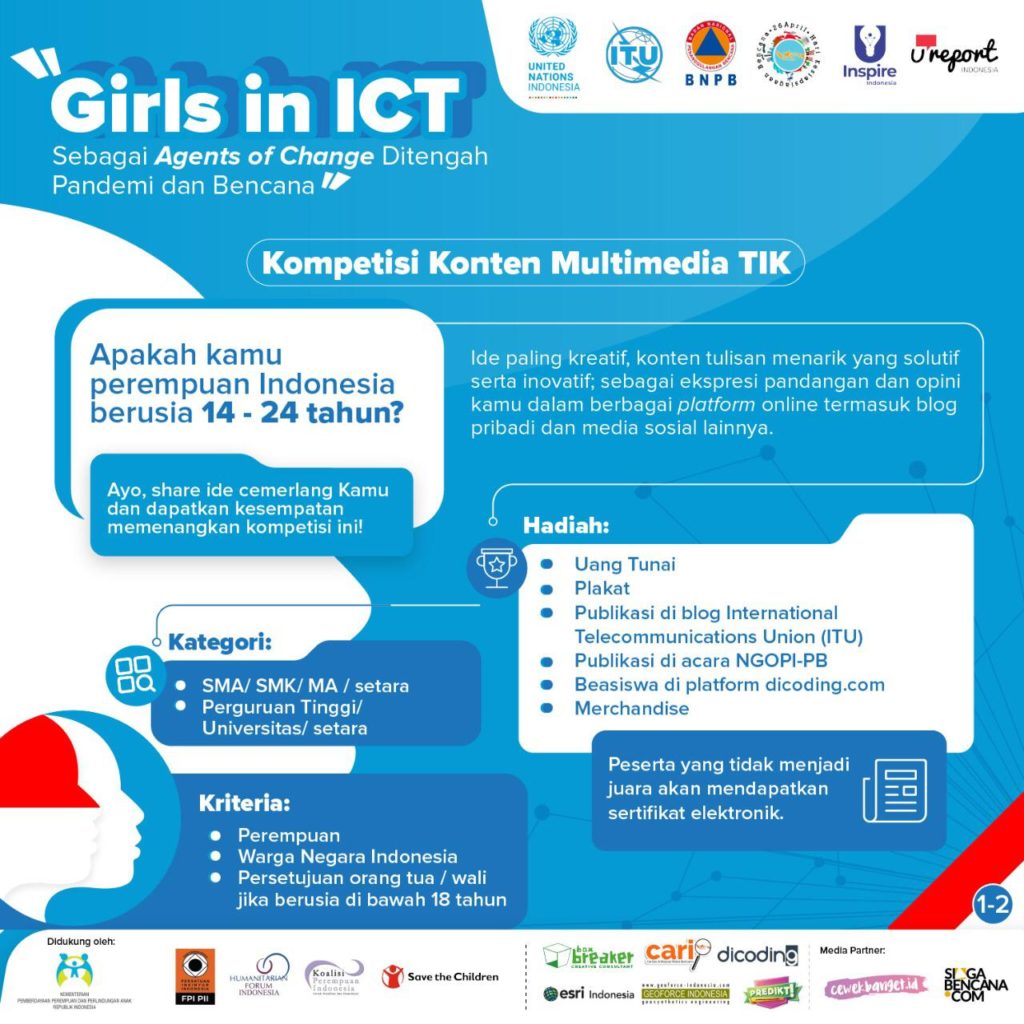 This is your chance to get creative. Share with the world your ideas on
how Indonesian girls and young women, through the use of ICT, could become game changers amidst the pandemic and other crises?
how to create a meaningful shift towards addressing the gender digital divide? and
how to promote the meaningful utilisation of ICT for progress while mitigating its perils, particularly among girls and young women?
Send us:
A strong blog or essay, that is no longer than 500 words.
Photos, videos, visualizations that help support your story, are optional.
Your name, age, school or agency, email, and city/province you live in.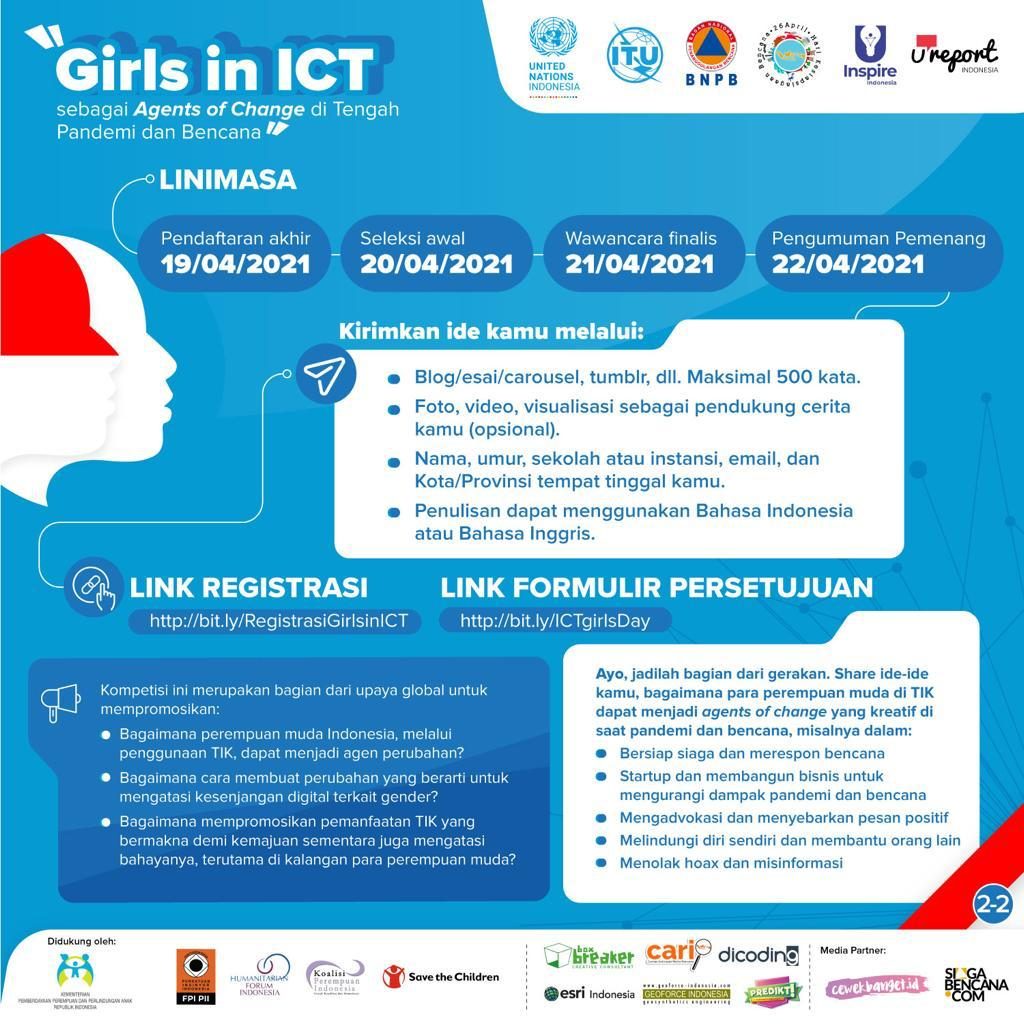 The deadline for submissions is Monday, 19 April, 2021. Entries will be reviewed by a panel of young female members of U-INSPIRE, and judged by a high-level panel of senior officials at the United Nations agencies in Indonesia.
You could win a chance at being published in the International Telecommunications Union (ITU) Blogs, and be part of the global celebration of the Girl in ICT day in Indonesia, Asia Pacific Region, and globally, to be featured at the High level engagement segment organized by the Government of Indonesia, UNRCO in Indonesia, and ITU and to be announce at the Ngobrol Pintar Penanggulangan Bencana (NGOPI-PB) or Disaster Management Smart Talk, under the National Movement on Disaster Literacy. Plus attractive merchandise items of the Global Girl in ICT Day 2021.
Look out for more detailed information in our next announcement.