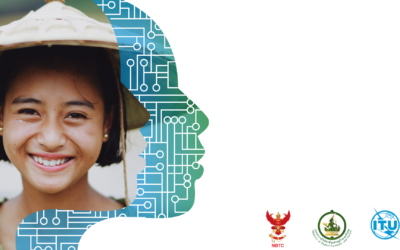 Programme Background and Introduction International Girls in ICT Day is celebrated worldwide every year on the fourth Thursday of April (28 April...
read more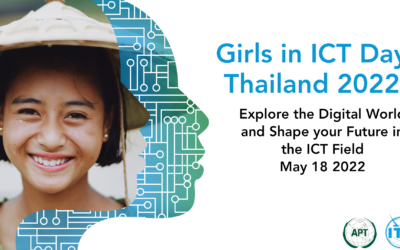 The objective of the APT session is to share the outcome of the APT Young Professional and Student Programme (APTYPS) which was held in 2021 and to...
read more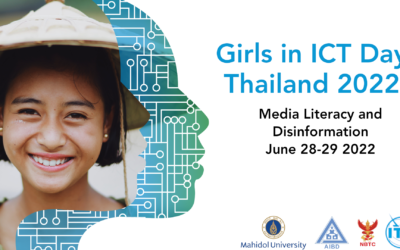 The United Nations Alliance of Civilizations (UNAOC) recognized media literacy as an educational and cultural area that needed to be addressed,...
read more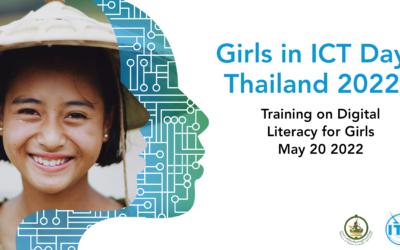 Organised by MDES this training targeted around 100 women under the age of 25 to increase their digital literacy skills. The training offered three...
read more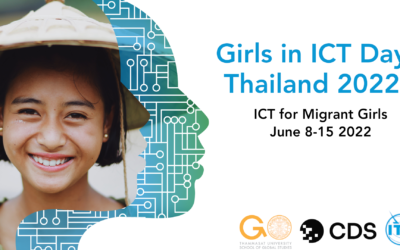 "Online Learning Basics" is a digital skills training for teachers and migrant girls at Migrant learning centres in Samut Sakhon and online...
read more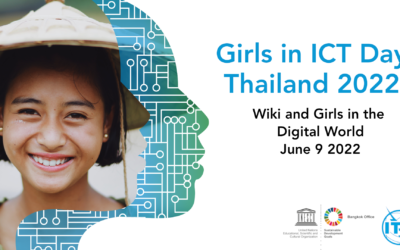 Online access and digital media literacy have become essential elements both in professional and personal situations, especially for the younger...
read more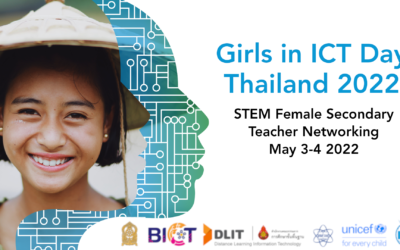 As a result of the COVID-19 situation, the reliance on ICT to support the 'new norm' have become evident and widespread. The ICT sector is a growing...
read more

United Nations in Thailand

Office of the National Broadcasting and Telecommunications Commission

Ministry of Digital Economy and Society

International Telecommunications Union
Girls in ICT Day in Previous Years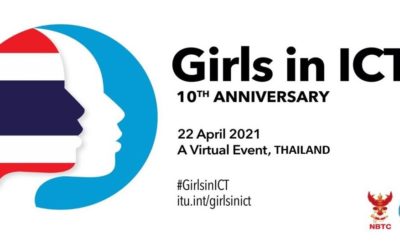 UpdatesTrainingsOrganisersPartnersGirls in ICT Day in Previous Years
read more